SXT Series Tilting Automatic Washing Machine
Product Detail
Product Tags
SXT Series Tilt Automatic Washing Machine
◎ All Suspended Shocking Absorbing System,  successfully and efficiently reduce the shocking, make washing steps reliable and well balanced.
◎ The whole unit is combined inner drums, outer drums, rotatable lifting bearing system, shock absorbing spring, shock reducer and lifting cylinder and so on. 
◎ Intelligent programmable computer control system with big screen, freely programmable, operator could set flexible. 
◎ For high extraction, there are four speeds depending on different materials. The speed regulating system is controlled by LS inverter, washing speed and extracting can raise promptly,  protect the garments and other cloth.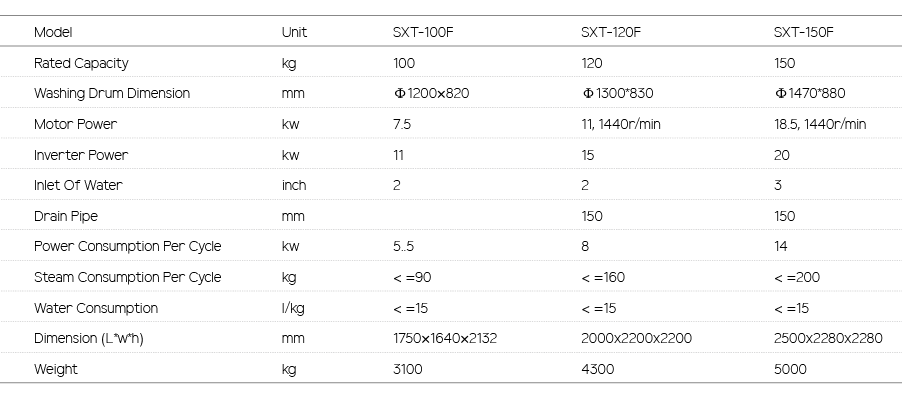 ---
---